I found out several days ago from a fellow-blogger, Heather at
www.Naturallyme35.com
that there was a blog challenge going on. This challenge was started by
www.Awsomelyluvie.com
.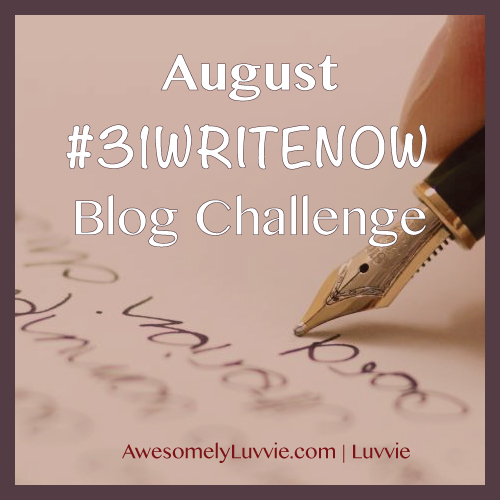 The challenge is to write a blog entry everyday for 31 days starting August 1, 2013. Well as you can see I am several days late (LOL!! ) but I did want to take on the challenge of doing more writing and writing for 31 days straight is a true challenge. So in order for me to "catch up" I figure I'm gonna have to write 2 posts a day for about 4-5 days...we'll see how THAT goes.
I also see this challenge as a great way to stimulate some creative thinking and to develop my writing skills and establish and improve the discipline of effective communicating through writing.
So to all my fellow bloggers out there come on and join this challenge and let's increase in sharing our thoughts on what matters to us individually trough the medium of our blogs and our written words.
Until tomorrow,